April 2020
Due to Coronavirus restrictions the Bowling Green had to remain closed for April and most of May..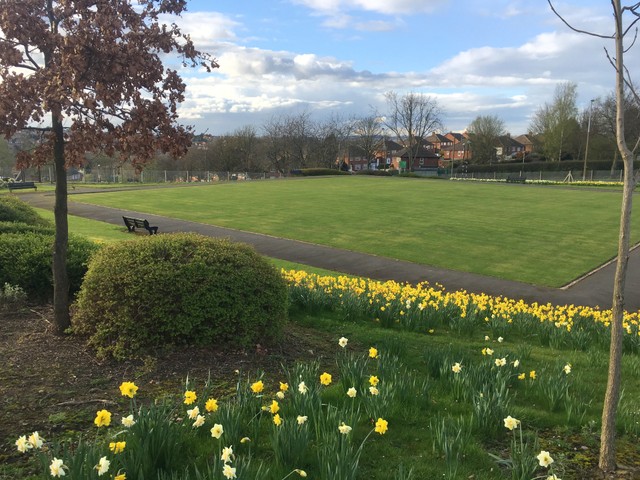 ---
A welcome display
February 2020
Daffodils planted by pupils of Huntingtree and Lutley Schools over recent years can only mean an imminent Spring..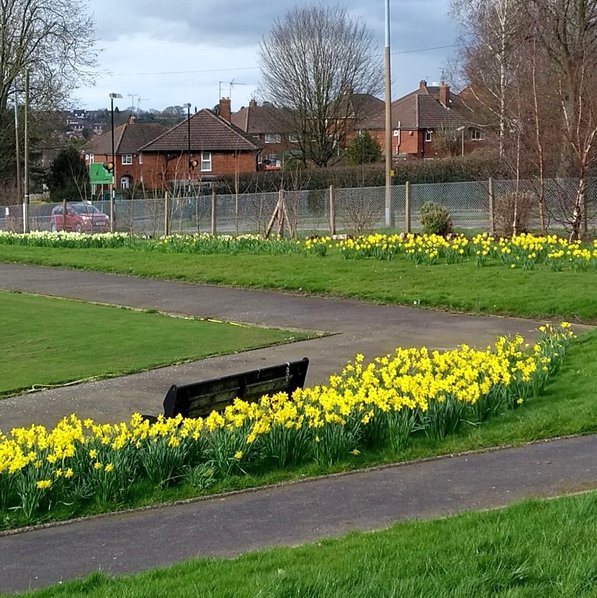 ---
Christmas Fair
30th November 2019
Ever since the Friends were formed in 2006, an annual Christmas Fair has been the foundation of our fundraising. So again this year after much preparation, a variety of stalls attracted our many supporters to visit the hub, renew old friendships and spend, raising over £400 in the course of the afternoon. We plan this money will enable us to further enhance the attraction of the Park including the purchase of an additional Picnic Bench for the wildflower area.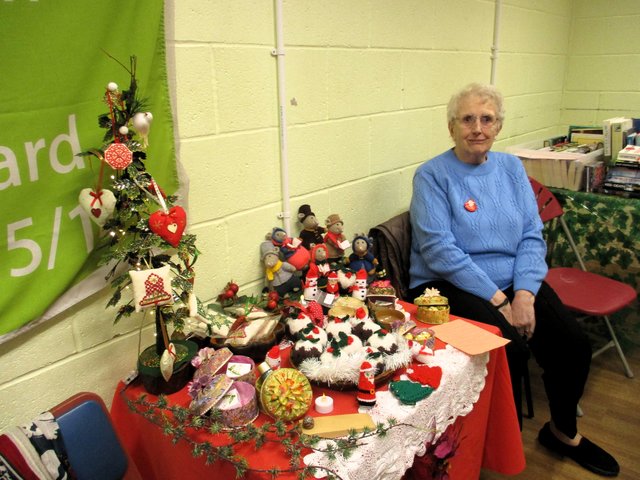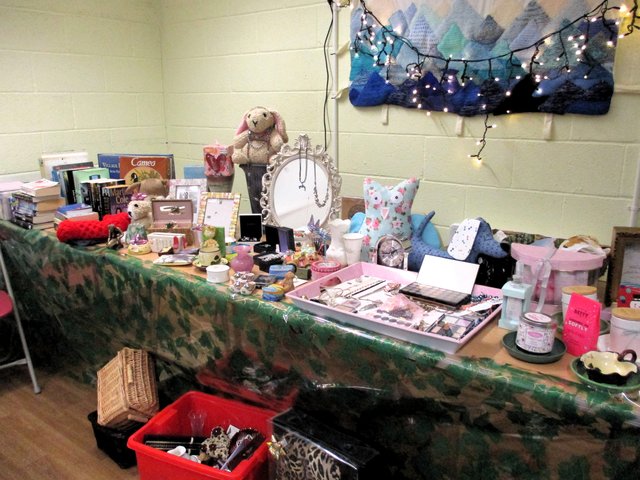 ---
Spin Cycles
October 2019
Near the Activity Centre, we have an Energy Gym consisting of two exercise cycles fitted with USB sockets so that you can use your efforts to charge your mobile phone while exercising. Surprisingly, in the six months to October, our installation was recorded as the 7th most used facility in the country. We are aware that young members of our community congregate in that area during the long summer evenings so we assume they are responsible for this outcome feeding both their need to expend energy and their addiction to social media.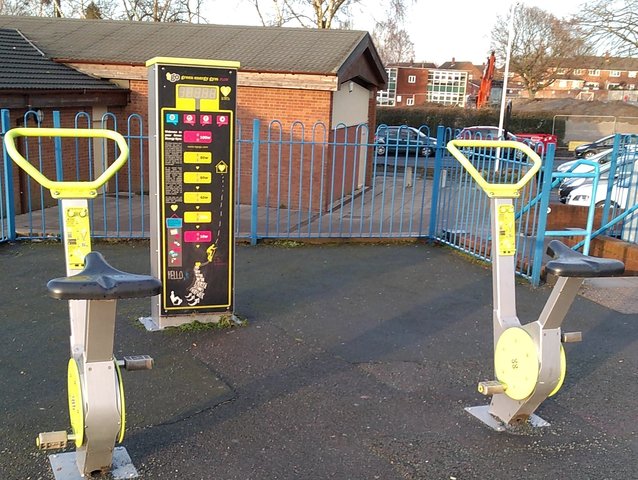 ---
Storytelling
1st November 2019
Around 25 toddlers turned up for an exciting morning with a fireworks theme. There was much fun with wooshes and bangs, a craft item to make and an indoor treasure hunt. Judging from the sound level in the room, it was greatly enjoyed.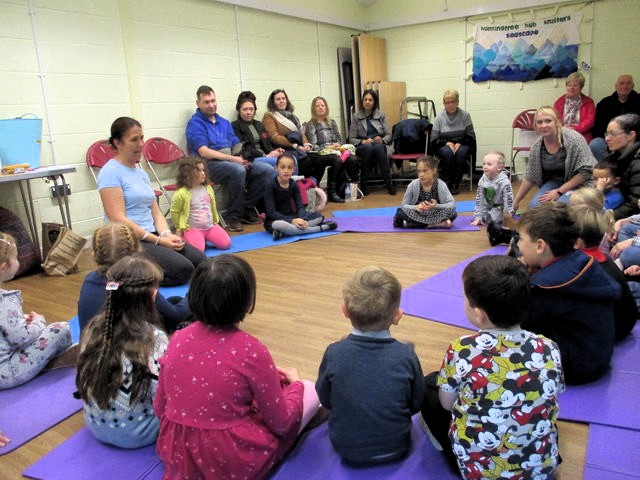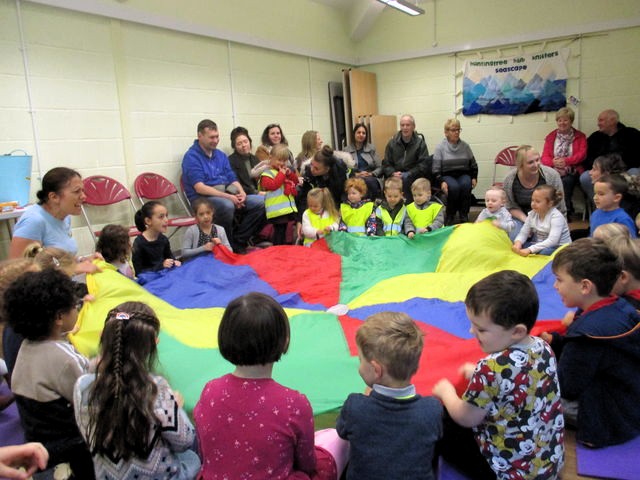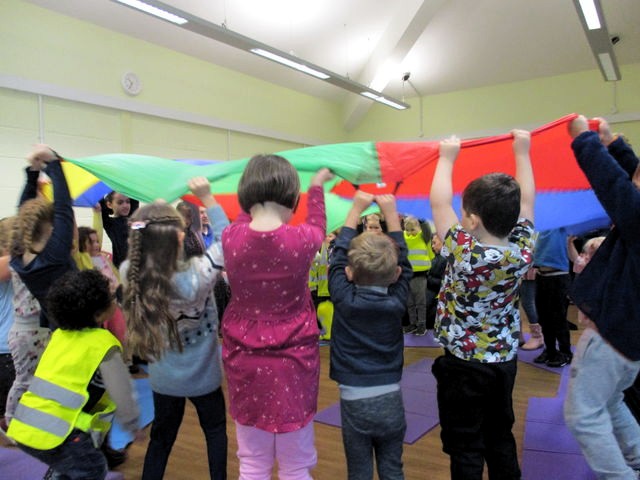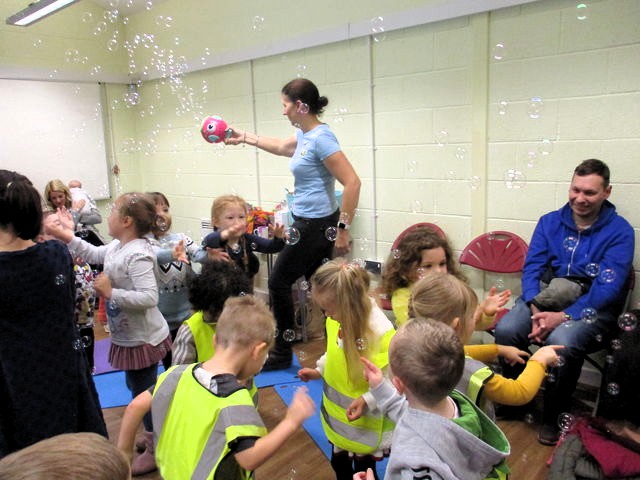 ---
Wildflowers
4th August 2019
Ater several years of frankly disappointing results, the Greencare staff have turned up trumps this year with an impressive display of wildflowers. Our thanks go to Wayne for his perseverence.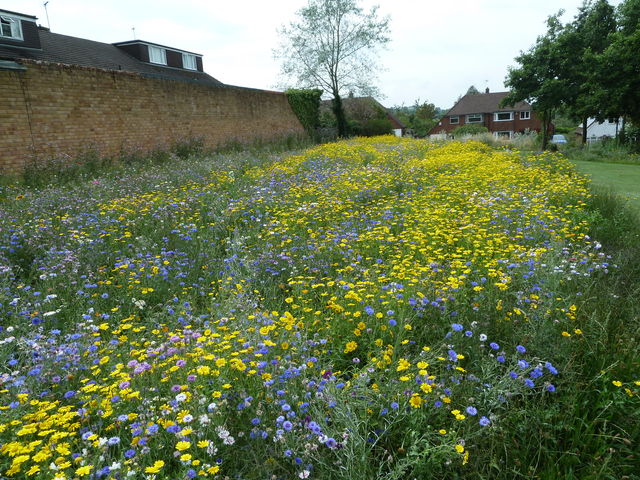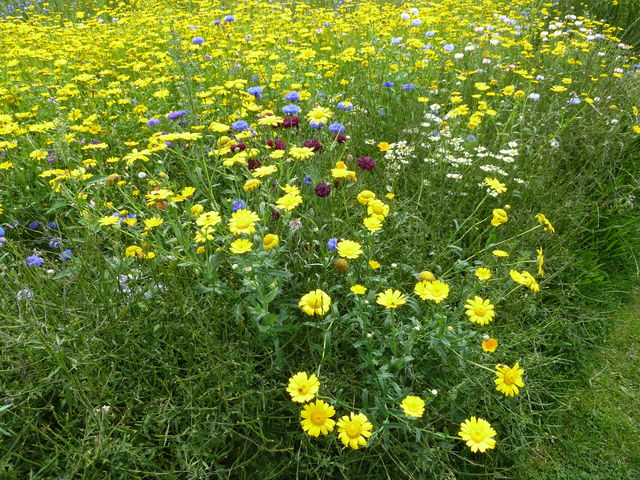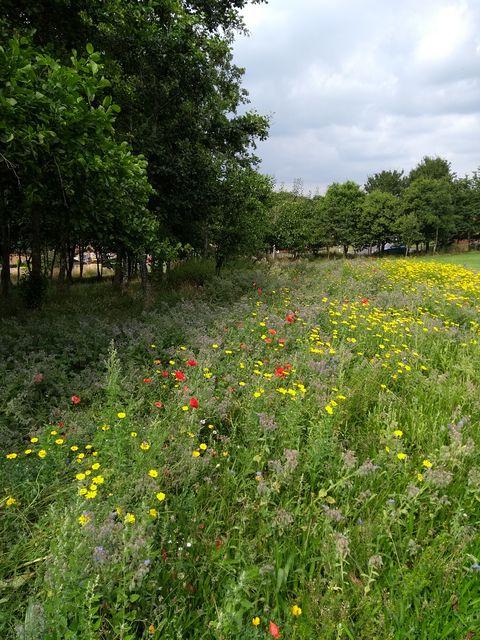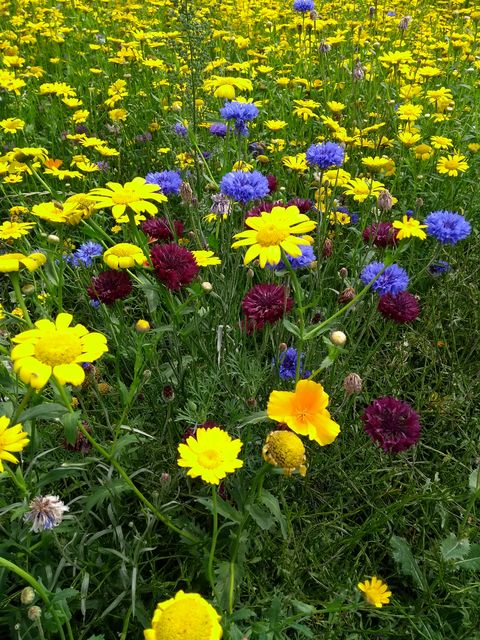 ---
Trophy Competition
13th July 2019
Eighteen bowlers met to contest for the Friends Bowling Trophy. In pleasant weather, bowlers were progressively sidelined to the refreshment gazebo until only Paul Hackett and John Gough were left to battle in the finale. A close fought match left Paul Hackett as the 2019 winner. Our thanks to Carl and his daughter for their flawless administration.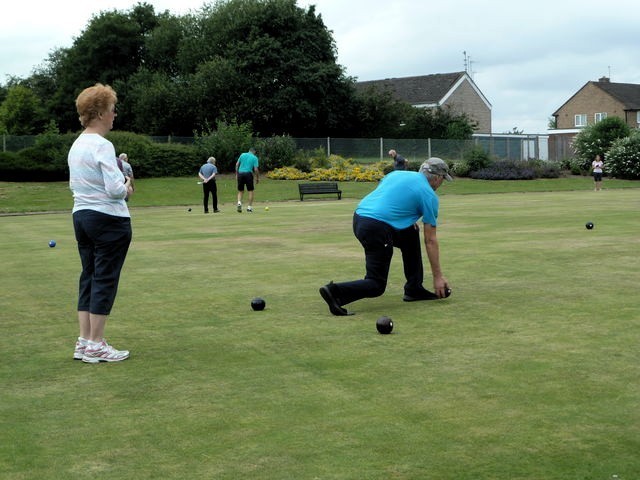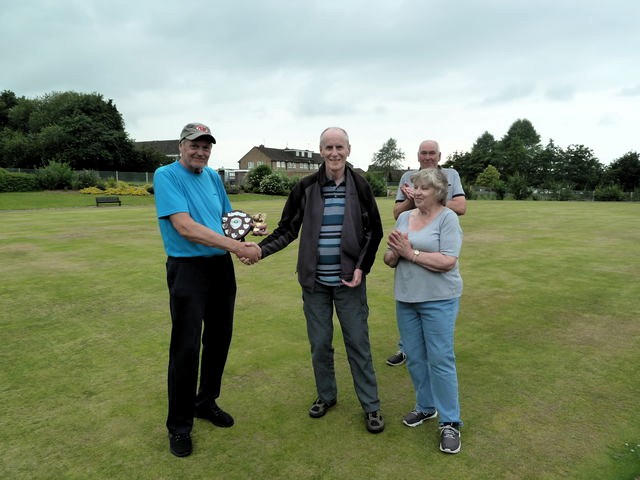 ---
Picnic Bench
14 May 2019
In May a long-term ambition was fulfilled when a Picnic bench purchased by the Friends was installed overlooking the Bowling Green and the wildflower areas.
It quickly found use by families looking for convenient Al Fresco dining.
---
Storytelling
24th April 2019
We were joined in April by Kirsten from Worcester. She told a story for toddlers about Rainbows with lots of active involvement followed by a small craft project and a treasure hunt round the bowling green. Altogether a most enjoyable morning.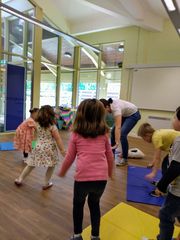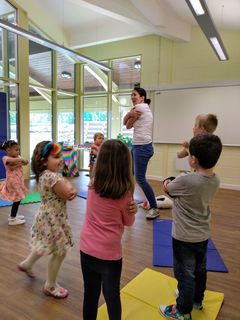 ---
Hub Activities
Due to Government restrictions in response to the Coronavirus pandemic, the Activity Centre will be closed until further notice
Huntingtree Park
Huntingtree Park is situated in the residential area of Hasbury, a short distance from Halesowen Town Centre. The park occupies about 9 acres of land between Huntingtree Road and Thornhill Road opposite Huntingtree Primary School.
More details including a map are available on the Park page.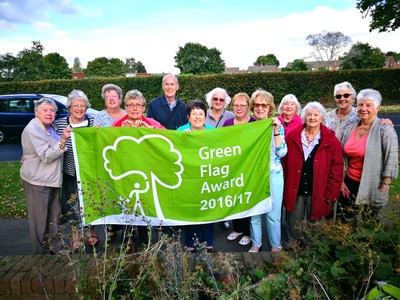 The Friends of Huntingtree Park group was formed in 2006 to improve the park and change its run down appearance. After a Consultation Day with local residents in 2008, a Masterplan of improvements was approved by Dudley MBC.
We believe that by making improvements to the park we will address anti-social behaviour, create a sense of community pride in the park and increase the number of people using the amenities.
We are a voluntary group who receive great support for our efforts from the local community, Dudley CVS, Dudley MBC and GreenCare.
---
Exercise & Socialise
Tuesday 1pm to 3pm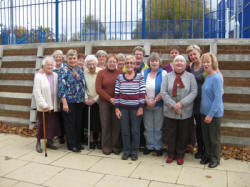 The exercise and socialise group meet at 1pm for a short walk in and around the park returning for a welcome 'cuppa' and an opportunity to knit, sew and chat.
All age groups are welcome to join and will receive a warm welcome.
---
Health Walks
Thursday 10am
Enjoyable walks on a Thursday morning through the scenic, historic landscapes of Lutley, Uffmoor and adjacent localities.
Walkers follow the ups and downs of undulating terrain to maintain personal fitness whilst enjoying distant views and diversities of flora and wildlife.
Routes vary from week to week but most trails involve climbing over stiles and negotiating stretches of seasonal mud, puddles, boggy, rough or loose ground. Sensible footwear, clothing and a drink is essential.
---
Stretch and Tone
Friday 11:00am – 12noon
A session of gentle stretching and mobility exercises designed to enhance mobility, develop postural alignment, free up restrictions, rebalance muscles, improve core strength and reduce stress. Everyone welcome, have a chat, meet new people and have fun!
---
Buggy Walk/

Stay and Play
A session designed specifically for Mums with babies in pushchairs, giving mothers the opportunity to exercise followed by a friendly session of coffee, biscuits and indoor toddler play.
---
Links